In Queensland Again 7th September Julia Koppes New Zealand import boy Thetys Alo Mirage (imp NZ) was awarded a best in two out of three rings and then went on to become Supreme Exhibit In Show at the Classy Cats Cat Club.
In Queensland 19th - 20th July 13 Egyptian Maus made history as the largest number of maus entered in a show the following were awarded top ten placings in adult class NSW CFA GC LaMaus Bewitching Hour, La Maus Belladonna Dream and CFA GC, CAV Brnz GC New Kingdom Mithril (imp UK). The kittens also did reasonably well with the informous MedjaiCatz Khepri placing in the top ten three times.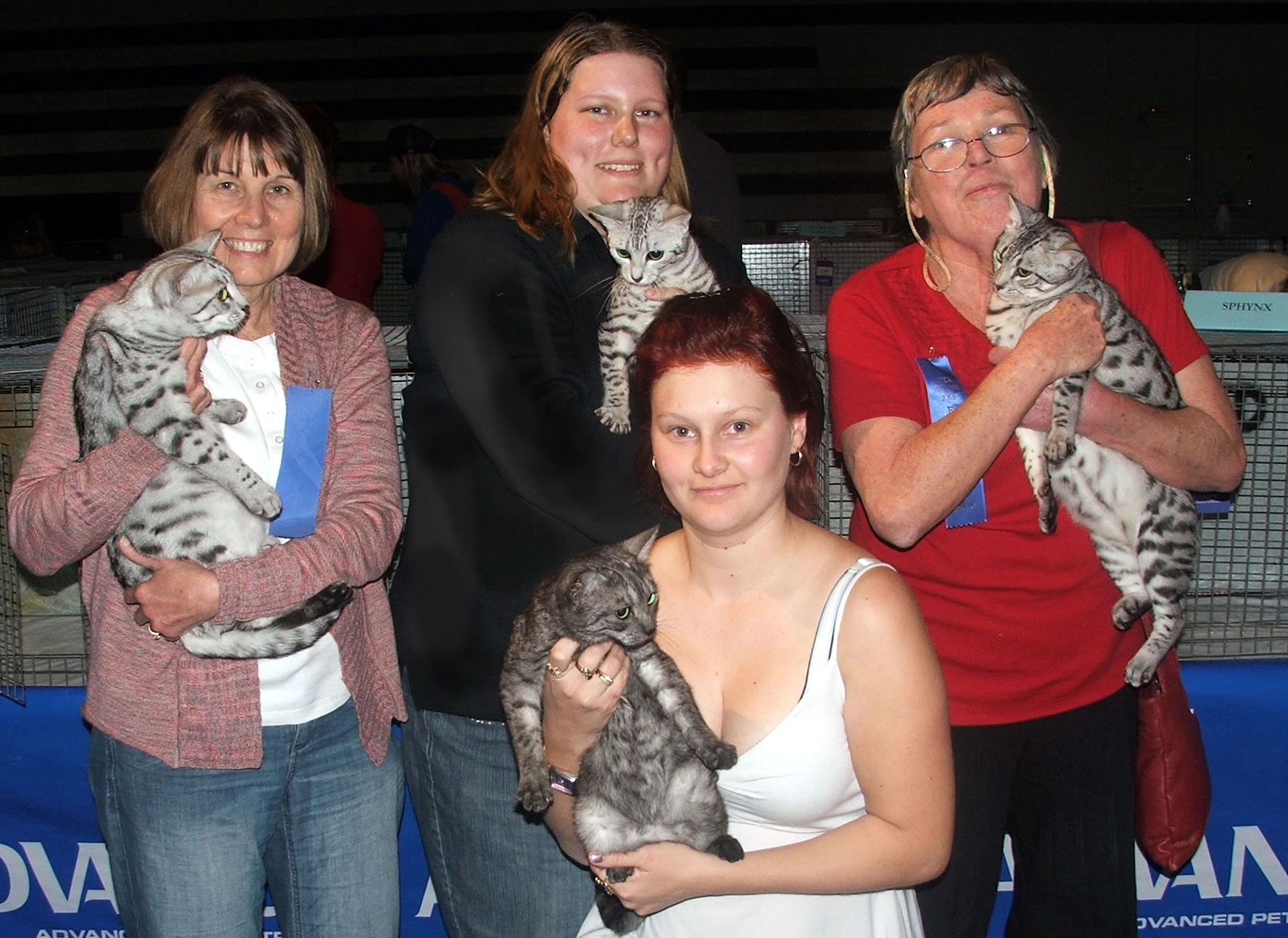 In Victoria On the 13th July MedjaiCatz Khepri was Supreme Kitten In Show under ACF International Judge Margo't Maddicks she then went on to become Supreme Exhibit in Show at the Cat Authority of Victoria's Show Us What You Do Show.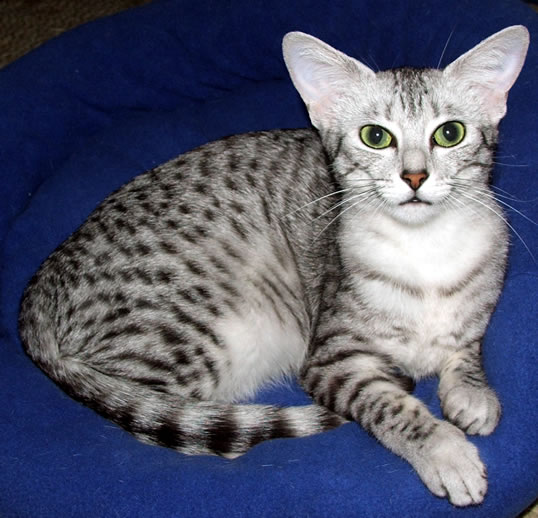 Leading the year off in NSW On the 3rd Of Febuary at the Federal Cat Club Of Australia Annual kitten show La Maus Belladonna Dream took our best group 3 kitten and won the prestigous Crystal kitten award.
(Photo Comming Soon)
All images on this web site are the property of Original Artworks and are protected under copyright act lisenceing agreement, any use of these images with out written or expressed consent from the Licensed owners will result in a breach of Copyright Law.